Interview Outfit Do's & Don'ts
As we all know – 'first impressions are everything.' And when it comes to a job interview for the job you have always wanted, it is crucial to remember. You will always be remembered by your potential employer by what you wore and what you said upon first meeting – make it count!
Your clothing choice can say a lot about who you are as a person making it an essential part of your interview as it will set the tone for the interview going forward.
What You Should Wear: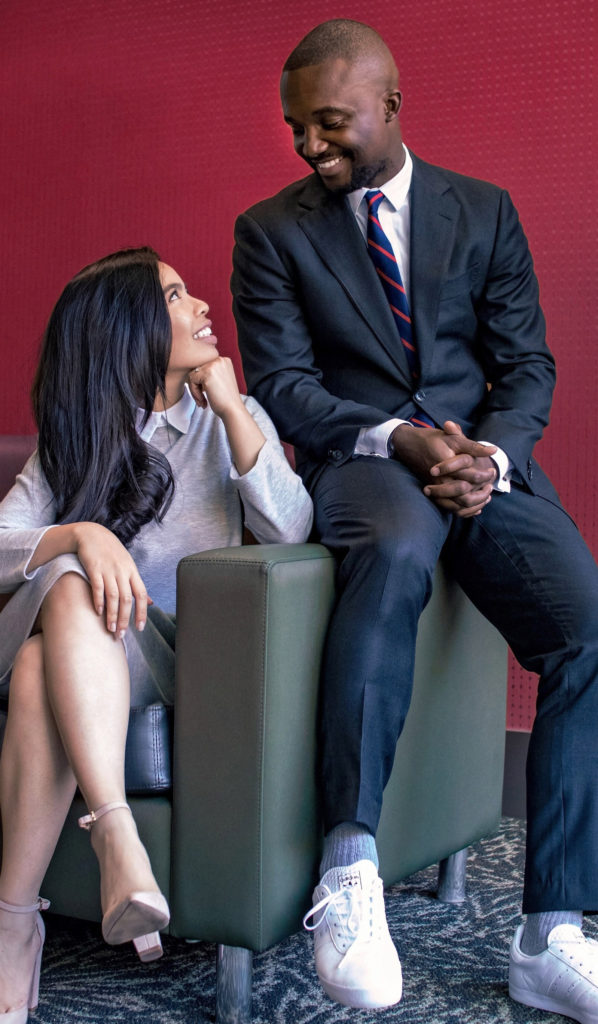 MEN:
A classic tailored suit that fits well and has no creases is perfect.
Polished fancy shoes and neat socks.
WOMEN:
Ensure your nails are neat.
Have your hair tied up and out of the face.
Flat shoes or a mid-high heel that looks professional.
Well-fitting clothes (not baggy and not too tight either).
MEN & WOMEN (Outfit colour that subconsciously affects people's perceptions of you.)
Blue: Inspires trust.
Red: Enhances confidence.
Black: Can make you look more powerful and demonstrates leadership.
Grey: Makes you seem logical and professional.
White: Often thought to express good organisational skills.
Orange / Yellow: Ideal for those interviewing for a creative position – they show loads of personality.
What You Shouldn't Wear:
MEN:
Casual clothes: It is better to go over-dressed rather than under-dressed. Dressing too casual will automatically cause the interviewer to doubt your professionalism and / or respect for the company or position.
Dirty, scuffed shoes: Your shoes are usually the first thing that people notice, making them responsible for forming your first impression.
Bright& flashy ties: Rather stick with plain designs and toned down colours to avoid any distractions taking away from what you are saying. You can make a statement once you're hired.
WOMEN:
Too much cleavage: Rather go with something that has a high neckline.
Anything too distracting: Bright colours or bold patterns could cause your interviewer to lose focus on what you say – Keep it simple!
A skirt that is too short or too tight: You want to be hired because the interviewer believes that you will bring something special to the company, not because of your legs or short attire.
Heels that you cannot walk in: If you aren't comfortable in heels, stick to flats.