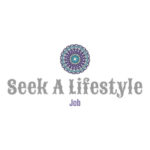 Overview
Sectors Human Resource

Posted Jobs 19

Viewed 232
Company Description
We aim to give individual attention to our clients' needs and match them as closely as possible with the most appropriate applicants.
We understand that human capital is the most expensive and critical resource to the client and we try to manage the recruitment process effectively and intelligently.
Equally we realize that the act of looking for and starting a new job is a stressful for the applicant so we approach the task with sensitivity and compassion.
Active Jobs From Seek A Lifestyle Job